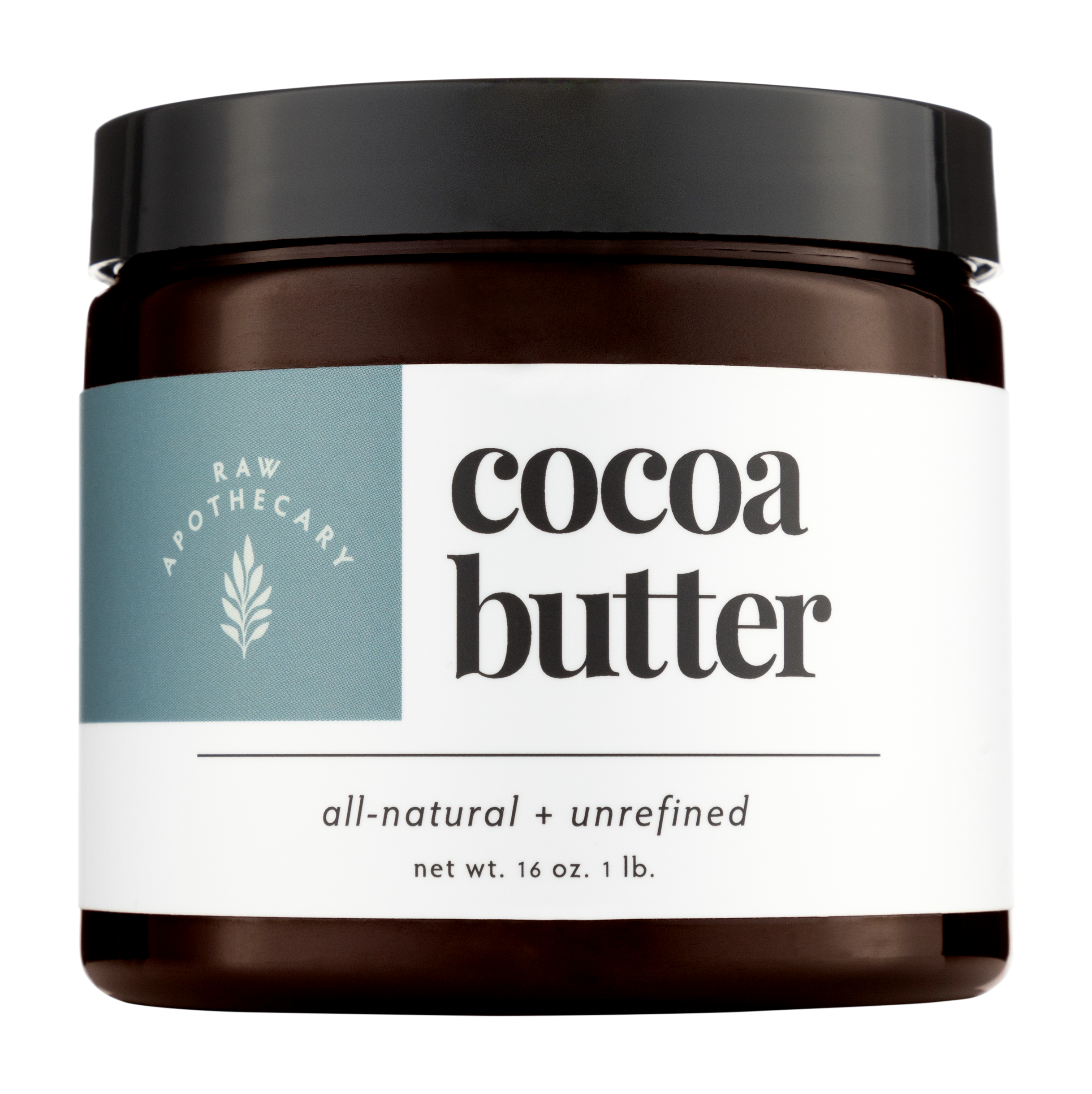 Cocoa Butter
Mmm, chocolate! Well, sort of. Cocoa butter is most certainly a part of chocolate, but it's so much more than that. Cocoa butter is the butter extracted from the cocoa bean (and, you guessed it: that's it!), and contains hydrating stearic and oleic fatty acids. These acids aid the skin in locking in moisture, without feeling too greasy. Who knew chocolate could be good for the skin? The reparative qualities of the fatty acids also aid in rejuvenating skin, and is commonly used to erase the appearance of stretch marks and scars. Try it on some of these ailments, too: Dry Skin, Eczema, Psoriasis, Sunspots, Wrinkles.
Outside of the US but still interested in our products? Shop Canada
the magic of cocoa butter
Rich in natural phytochemicals that improve blood flow and slow skin aging

Reduces the appearance of scars and stretch marks

A high fat content provides extra moisture for your skin

Perfect for lip balms, body butter, and tanning lotions

Delicious chocolate aroma makes this our sweetest-smelling butter!
Perfect for use as a sore muscle rub and skin irritant soother to reduce inflammation.
Natural source of Vitamins E and K. Moisturizes without clogging pores and strengthens skin and hair.
Improves blood flow, and protects against the damaging effects of free radicals.